Qingdao Baoxiang Food Machinery Manufacturing Co., Ltd. is mainly used for depilating pigs. Before depilating, pigs must be scalded, and then they can be depilated. The scalding temperature is adjusted according to the region, season and temperature. The inner space of the depilator is spacious, and it can enter pigs of different sizes. The hydraulic control system is used in the process of depilating, which has stable transmission and convenient operation It is easy to realize automatic control. Suitable for all kinds of pigs, suitable for large, medium and small slaughtering enterprises.
Operation procedure of pig plough machine:
1. After the equipment is in place, it is necessary to check whether the equipment is damaged or loose, and first solve and confirm that there is no problem before entering the next step.
2. Pour 60 liters of hydraulic oil into the hydraulic station, turn on the power switch, the equipment starts to work, press down the hydraulic switch, and the rake falls into the soaking pool.
3. Put the slaughtered pigs into the water with the temperature of 65 ℃ (according to the pig breed and various factors, the water temperature shall be subject to the local actual conditions). After soaking for half a minute, lift the hydraulic switch, pick up the pig with the rake, slide it into the roughing machine and start roughing.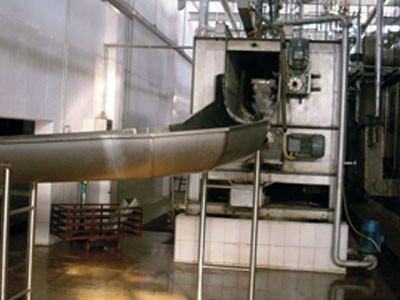 4. About 30 seconds, depending on the pig body unhairing clean, then, step on the pedal under the hydraulic station of the equipment, clutch to release the pigsty, the pig body with the unhairing roller rolling, smoothly leave the equipment, finishing the hair.
Note: please pay attention to safety during use.
Qingdao Baoxiang Food Machinery Manufacturing Co., Ltd. small pig dehairing machine, stainless steel planer, high cleaning efficiency.
About after-sales: the company has a high-quality after-sales service system, we remind customers to establish the key process of equipment, in the production of customized parts package can take the initiative of preventive maintenance, reduce downtime. Welcome to inquire.