Every slaughterhouse must be equipped with slaughtering equipment, whether it is pigs or cattle and sheep, now basically through the assembly line to complete the slaughtering work automatically. Then, each slaughtering equipment will be damaged in the specific use process. At this time, we need to do a good job in daily maintenance, so that each slaughtering equipment can keep alive at all times, without affecting the normal slaughtering work. These methods can be applied to each slaughtering equipment maintenance and slaughtering equipment maintenance process. Friends who have installed the assembly line can pay more attention to them.First level maintenance is mainly regular inspection, once a week, supplemented by indirect preventive maintenance of maintenance maintenance. Its main work contents are: check, clean and adjust the components of automatic line transmission mechanism and conveyor belt; check the oil pump and dredge the oil circuit; check the oil quality and quantity of the oil tank; clean up the burr on various movable surfaces; check and adjust various indicating instruments and safety protection devices; find out the hidden trouble and abnormal situation, eliminate the leakage in time, etc.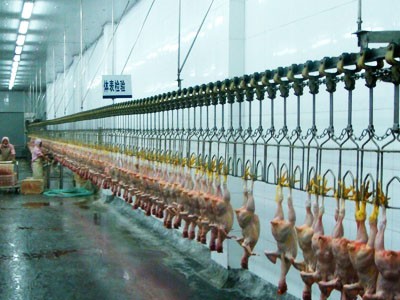 The second level maintenance is usually carried out twice a month, mainly to repair or replace the vulnerable parts of the equipment. The second maintenance should complete all the work of the first maintenance, and at the same time, all the lubricating parts should be cleaned and the oil should be changed.
The third level maintenance refers to the comprehensive inspection once or twice a year, which is determined according to the wear condition, function and precision grade of each part of the equipment.